Although we came from different upbringings, have diverse backgrounds, and different life/work experiences we all three believe that these differences are what makes Trinity Digital stand above the rest. We are united by a desire to enrich the lives of others, cultivate diversity, stand firm in our faith, give back to our communities, and provide our clients with the most innovative solutions.
Providing our "one family" approach to our customer service is key for Trinity Digital to foster our relationships and let our clients know they are never alone as we are in this together!
We believe in the "Ubuntu" philosophy which means "I am, because we are!"   Ubuntu requires us not to think of ourselves as individuals, but as human beings regardless of our differences. It is the power of our shared humanity rooted in kindness, compassion and connectivity that makes us Trinity Digital!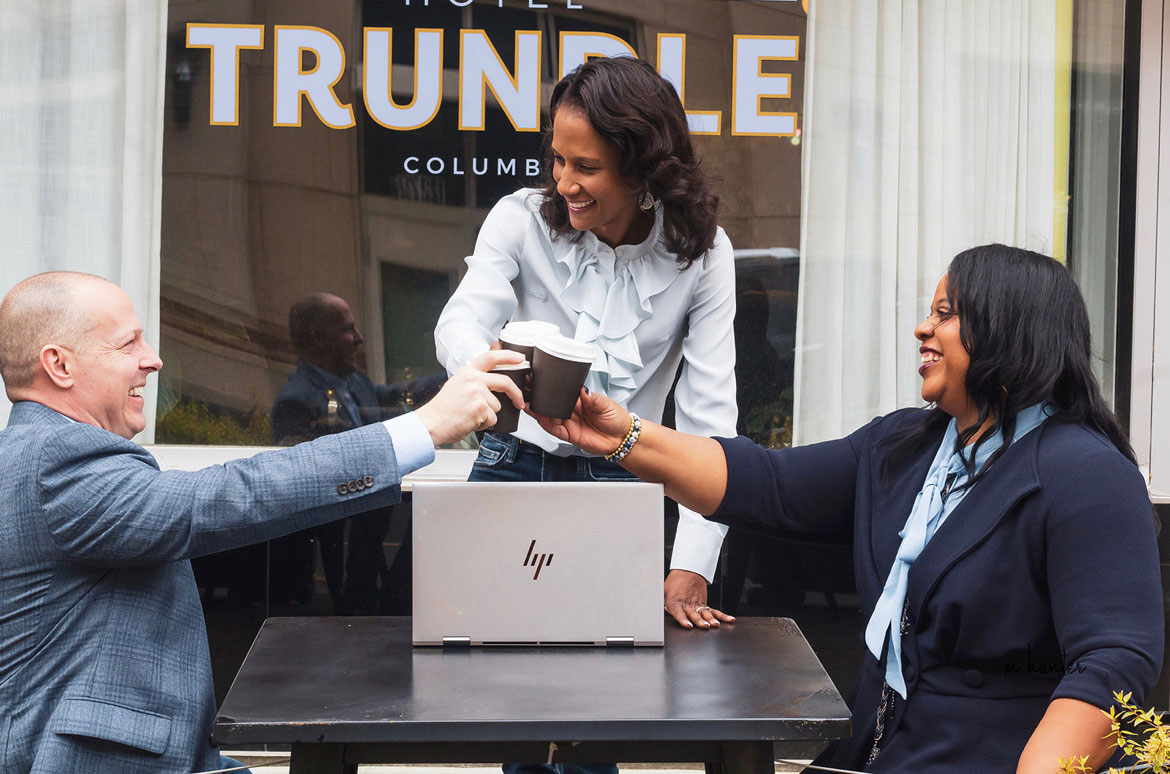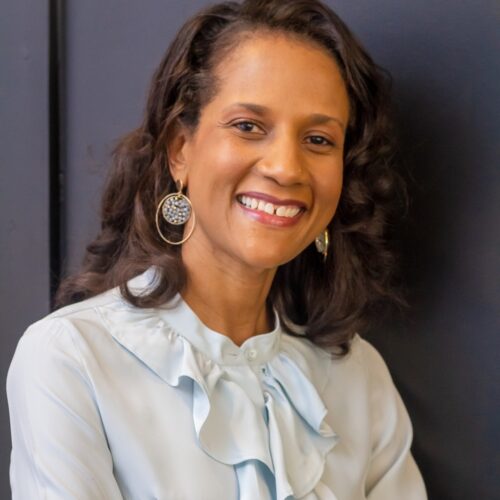 When you consider the concept of 'acts of service', what comes to mind are selfless individuals who initiate and engage in meaningful works for the greater good of one's family and community. Candace is authentically selfless in her approach to service, both in her professional career and personal life. With these commitments, she co-founded Trinity Digital Solutions, LLC with a devotion towards access to digital solutions that respond to needs of entire communities. Principles of empathy, diversity, and innovation are at the foundation of who we are at Trinity Digital and what we strive to offer in service.
Candace's colleagues refer to her as a genuine collaborator and communicator.  Her dedication to guiding businesses towards collaboration on common interests and bolstering strategic partnerships are the true hallmarks of her career. She believes in the importance of building and maintaining long-lasting relationships, and she understands that any successful venture in life and business must have a foundation of trust to sustain and facilitate the necessary bonds of those relationships. Relationship building is paramount for Candace and Trinity Digital, while "going at it alone" is a concept that does not perpetuate the power of partnerships.
Candace's passion for advocacy of causes she believes in has informed her professional career, which spans over 15 years in law, business advocacy, policy, and strategy. Candace graduated Phi Beta Kappa from Spelman College with a B.A. in English and Philosophy and earned her J.D. from Duke University School of Law. Her clerkship with then-Chief Judge Kaye Hearn of the South Carolina Court of Appeals led her to enter private practice at the law firm of Nelson Mullins Riley & Scarborough, where she focused on Business Litigation, representing national corporations. Thereafter, in 2012, at the age of 30, Candace was honored to accept a Presidential appointment to serve as a Senior Advisor at the U.S. Department of Commerce in the Obama Administration. There, she negotiated strategic internal and external partnerships with key agencies and organizations to support the growth of minority-owned and U.S. businesses through greater access to contracts, capital, and new markets. In carrying out President Barack Obama's international priorities, she was the lead representative for her agency on major internationally focused, government-wide initiatives such as the Doing Business in Africa Campaign and the Look South Initiative.
Recognized for her commitment to integrity, as well as her personal and professional character, in 2017, Candace was nominated and selected by the South Carolina Supreme Court to serve as a Commissioner on the South Carolina Commission on Judicial Conduct, where she currently continues to serve. In 2011, her home state of South Carolina honored her as one of the top 20 under 40 rising business stars. She was also honored for her contributions to the Greater Columbia Business Monthly publication.
Aside from her professional commitments, Candace gives of her talents and time to service in her community.  Candace serves on the Board of Trustees of Ambassador Nicki Haley's Original Six Foundation, as well as the Board of Trustees for South Carolina Independent Colleges and Universities. She also serves on the Board of Directors of the Central Carolina Community Foundation, the Columbia Museum of Art, and the Oliver Gospel Mission for the homeless. She was also recently appointed to serve on the District Export Council for the state of South Carolina. Candace is also an active member of her church, Brookland Baptist Church in West Columbia, SC; and she demonstrates her commitment to public and global service as Co-founder of Candace Girls, an all-girls educational foundation in Liberia, West Africa. Ultimately, Candace serves, or has served, in several leadership capacities aimed at promoting education, influencing international policy, and improving the lives of people and opportunities for U.S. businesses.
As Trinity Digital was founded upon the principle of empathy for others, Candace embraces the need to listen for understanding, to have grace in leadership, and to have widespread representation through diversity. Albeit a cliché, which is based on truths, Candace's colleagues often refer to her as literally the 'glue' that keeps Trinity Digital going based on her prestigious educational background, strategic relationship building, innovative business development experience, and passion for business partnership and advocacy. It's clear to see why Candace is a tremendous asset who advocates for Trinity Digital as her knowledge and experience have continued to be proven invaluable to the success of this organization based on their core principles of empathy, diversity, and innovation.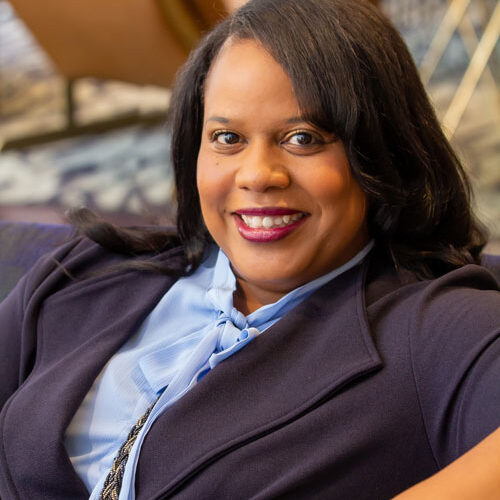 Alisha is a renaissance businessperson who has built her career as a talented triple-threat based on her unique background in human resources (HR), technology and psychology. It is not her unique background that she is most proud of, it is her dedication to serve others. Alisha believes in a "people first approach." This means that if you put the people at the heart of everything, then everything else will fall into place. She feels that true leaders do not strive to be leaders, they strive to make a difference. Her desire to make a difference is the reason why she co-founded Trinity Digital Solutions, LLC.  Embedded in Trinity Digital's DNA are the principals of empathy, diversity, and innovation. These founding principles helped guide the creation of an ecosystem of digital solutions that are meant to enrich the lives of people and the communities in which they serve.
Alisha's colleagues say one of her superpowers is in her relationship building and knowing when and how to bring the right combination of individuals together to tackle complex business issues. She does this by using innovative technology mixed with a side of empathy! Her colleagues also say that her greatest superpower is in her ability to see potential in other's that they cannot see in themselves. This aligns with Trinity Digital's approach of listening first, understanding the pain points, and then offering diverse digital solutions that best fits the needs of the organization.
Her duo degrees from Marshall University includes a B.A. in Psychology and a M.S. in ATE (Adult and Technical Education – Training & Development). Her education combined with over 15 years work experience in HR and Technology, helped to formulate an effective strategy of translating technology and relating it in a way that was palatable to end-users, strategic business partners, customers, and clients. She came to understand that this empathetic approach was an essential part of who she was professionally and personally. This revelation is what ultimately laid the foundation for her varied career paths, and now as an entrepreneur.
With a passion for people, innovation, and technology, Alisha worked for various companies including a technology startup with roots in the Silicon Valley that went IPO (Initial Public offering) during her tenure. It was her ability to foster relationships and use technology to advance the company's footprint in the marketplace that earned her one of the company's highest awards. She also worked for a software development company (Empowered Benefits) that was a pioneer in the benefits administration software space. Alisha's diverse background during her many years at Empowered led her to break many barriers by being their first African American and African American woman promoted to a director level position. As a key member of the senior leadership team, Alisha's unique leadership style bolstered her varied roles and responsibilities from developing strategic relationships, identifying innovative solutions, promoting new business development, building high performing teams, operational support of SaaS (Software as a Service) applications, fostering corporate citizenship, and brand awareness efficacy. She accomplished all of that, while also being personally responsible for negotiating several multi-million-dollar contracts awarded to Empowered!
Alisha is a coal miner's daughter from her native state of West Virginia. Because of her upbringing she understands the value of working hard to achieve her dreams. She currently makes her home in South Carolina by-way-of Boston, MA where she previously lived for 8 years. She is devoted to her family and holds her faith and strong ties to the church as the definitive instrument that shaped her into the woman she is today. Alisha is philanthropic and service oriented. She is a member of Alpha Kappa Sorority Inc., which helped to facilitate her enormously big and sympathetic heart for giving back to her community. She served as a team captain for Relay For life for several years and sponsors a child via the World Help organization. As a sports fan, you can often find Alisha cheering for her alma mater Marshall "The Herd" University, the Carolina Panthers, and the New England Patriots!
Alisha's passion for innovation and technology combined with her rare talent to relate and understand anyone has made her highly qualified to be selected (in 2021) as one of Aflac's (Empowered Benefits is a wholly owned subsidiary of Aflac) Leading Ladies. She was also selected as a panelist at the "Level Up" conference for successful women in technology and S.T.E.M. (Science, Technology, Engineering & Math). With such a diverse and accomplished background, it is clear to see how Alisha attracted the attention of a group of like-minded entrepreneurs, innovators, and empathetic individuals to become a Co-founder of Trinity Digital Solutions, LLC. As the Co-Founder & Chief Development Officer of Trinity Digital, Alisha will continue to do what she does best – which is to collaborate and foster relationships with industry leaders to develop and promote innovative, digital solutions to solve complex business issues with a side of empathy. Most importantly, she believes that doing great things in the community and being known as a business that cares will prove invaluable to the success of Trinity Digital.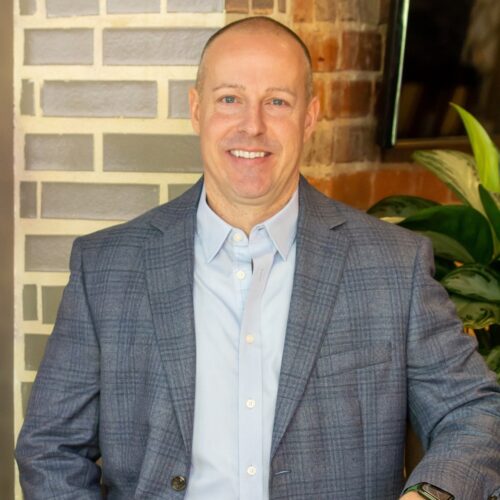 Chris Burns is known to his friends, family, and colleagues as that guy who is ready, willing, and highly capable of accomplishing just about anything he sets his mind to achieve. Affectionally dubbed 'The Fixer', Chris is notorious for being that dedicated business partner and colleague who does the real work of mindfulness and empathy when the need arises – in business and life. Furthermore, Chris is a savvy entrepreneur who is committed to inclusive environments, as he understands the need and many advantages of embracing diversity in the workforce to promote new ideas and innovation. Whether 'The Fixer' is tackling how he can fund Trinity Digital Solutions' next groundbreaking digital innovation; creating an inspiring safe space for digital developers and designers; or just negotiating with his colleagues where's the best 'foodie' lunch spot – Chris is that reliable 3- point shooter who will clinch the 'at-the-buzzer' game-winning shot, in sports, life, and business!
When asked, Chris' colleagues described him as a compassionate fighter who is relentless, determined, and motivated to be inclusive in developing individuals into effective leaders. They further expressed that standing with and on Chris' team is to stand on an exclusive 'winning' business unit of innovative thinkers poised to disrupt the corporate climate in technology and development. Who wouldn't want to be on that team?
Chris earned his BS in Finance from the University of Scranton, and he earned his MBA from Rutgers Business School. As Trinity Digital's Co-Founder & Chief Financial & Operating Officer, Chris has demonstrated that he is not only the right individual to ensure the company is fiscally viable, but also operationally sound. Burns spent most of his career on Wall Street as a Chief Operating Officer for an international bank, while successfully curating million-dollar deals for his superiors. Although his Wall Street career was fulfilling, Chris wanted more for himself and his family. Several years ago, he embarked on a promising opportunity to move to North Carolina from New Jersey to head up a technology subsidiary (Empowered Benefits, LLC) of Aflac Insurance Company. Chris is a business leader who transcends that status quo norm for the traditional 'C-Suite' who are mainly committed to profits and the bottom line.
Burns is a visionary and is aware that leading with compassion, diversity, and empathy can also be profitable in more ways than revenue. Running a technology company for a Fortune 150 entity was a tremendous opportunity for Chris to do more than just make money. He saw this as a challenging venture to make a difference in the technology space. He envisioned creating, collaborating, and innovating while being tasked to redesign an insurance platform that would merge Aflac and Empowered's core competencies of online benefits enrollment into one best-in-class platform.
Chris' goal has always been to build and nurture high-performing teams to ensure the success of any endeavor, business or otherwise. It was during this time at Empowered that he met his Trinity Digital Co-Founders Alisha Jackson and Candace Shiver. Burns recognized that his passion and drive for success and high-performing individuals were equally matched in Alisha and Candace, which led to the formation of Trinity Digital Solutions, Inc. Cultivating business partners and clients with shared beliefs and core philosophies of "doing well by doing good and making a difference" is a vision for Trinity Digital that Chris cares about and wants to facilitate as a new way of doing business in the space of technology development and innovation.
The archetypal family man, Chris is a champion of women, and he cheers the loudest for his 27-year marriage to his wife. The proud father of his three children, – Chris believes in nurturing and guiding them, but also allowing them their individual spaces to create and determine their own way. As so with his children, Chris is an advocate and mentor to his (current and former) co-workers and colleagues. In this way, he has a passion to mentor startups to reach back to help uplift fledgling organizations seeking to make a difference in their respective industries. Chris often says he's a 'proud papa bear' when he witnesses his mentorships with individuals and startups that come to fruition when they foster creativity and positively impact communities in need. Burns believes that his greatest gift to his community is to help uplift the generation behind him to reach their goals that aligned with his vision of inclusion, diversity, innovation, education, and empathy. This 'proud papa bear' has come full circle with Trinity Digital and how he envisions his organization and his team members positively impacting many generations and communities to come.